Efficiency, innovation, sustainability and safety in bulk solids technology
Schütte Industrieservice – We have the solution. Always.
Since 50 years now, we have been a manufacturer and developer of complex bulk material technology for a wide variety of industrial plants, such as the food-, petroleum-, power plant, plastic-, and chemical industries. Tailored to the specific (chemical and physical) properties and flow characteristics of the bulk materials, we advise and plan standard or special solutions for all areas of application in close cooperation with our customers. Thus, we now have an extensive product range and many years of experience in the field of bulk solids technology and plant engineering and are a sought-after international contact for small and large industrial companies. Our ambition is the continuous development and optimization of our products and is based on the latest applied technologies and processes.
In addition to planning and construction, we also offer installation and commissioning, as well as maintenance and repair.
CONSULTATION
Whether standard or custom-made, we configure the right bulk material components for you. From planning to commissioning, we are your competent partner for all aspects of bulk solids technology.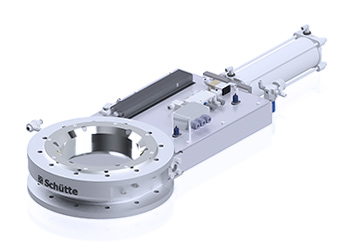 For a safe and tight shut-off, we offer high-quality bulk material gate valves in cast or welded construction, as swing or flat gate valves, for applications at pressure, vacuum and high temperature, in standard or special design.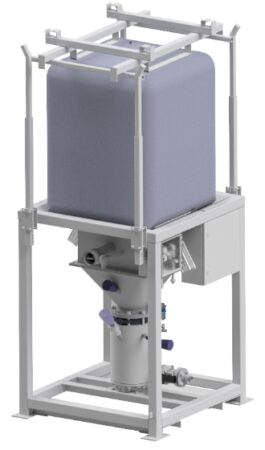 Our BIG BAG filling and emptying systems are flexible, dust-tight and can be used for almost all bulk materials and industrial plants. Additive conveying systems or control techniques, such as dosing or weighing, complete our range.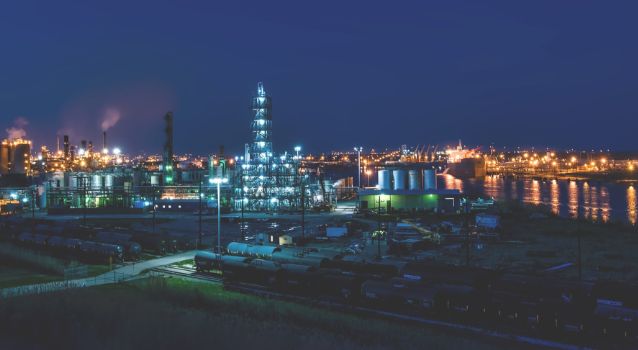 In your industry
To ensure that you have a safe and efficient utilization of your plant, we like to advise you on which of our components is most effective for your area.
Especially for you
Wherever you need help, we are there for you. From consulting to installation or maintenance, we are at your side with advice and assistance and will find the best solution together with you.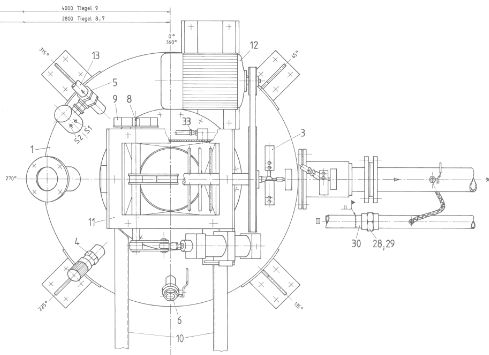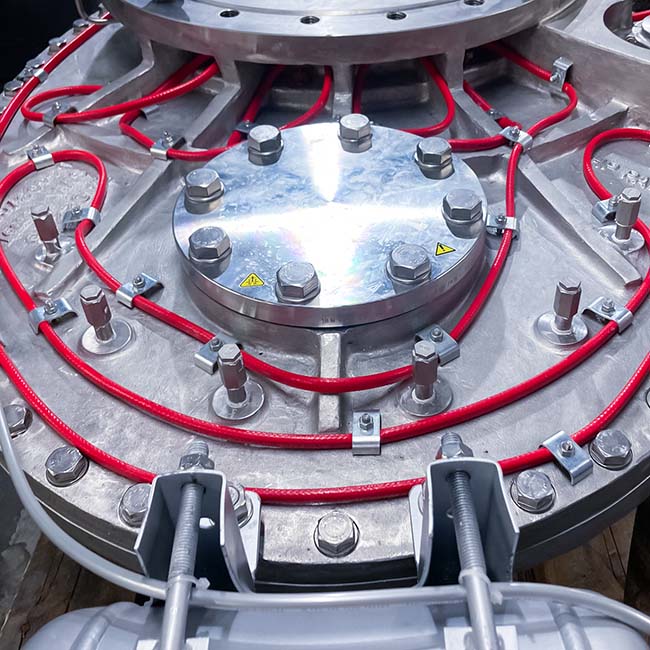 Swing gate valve KU-HP+PAM
with an electric trace heating system and isolation.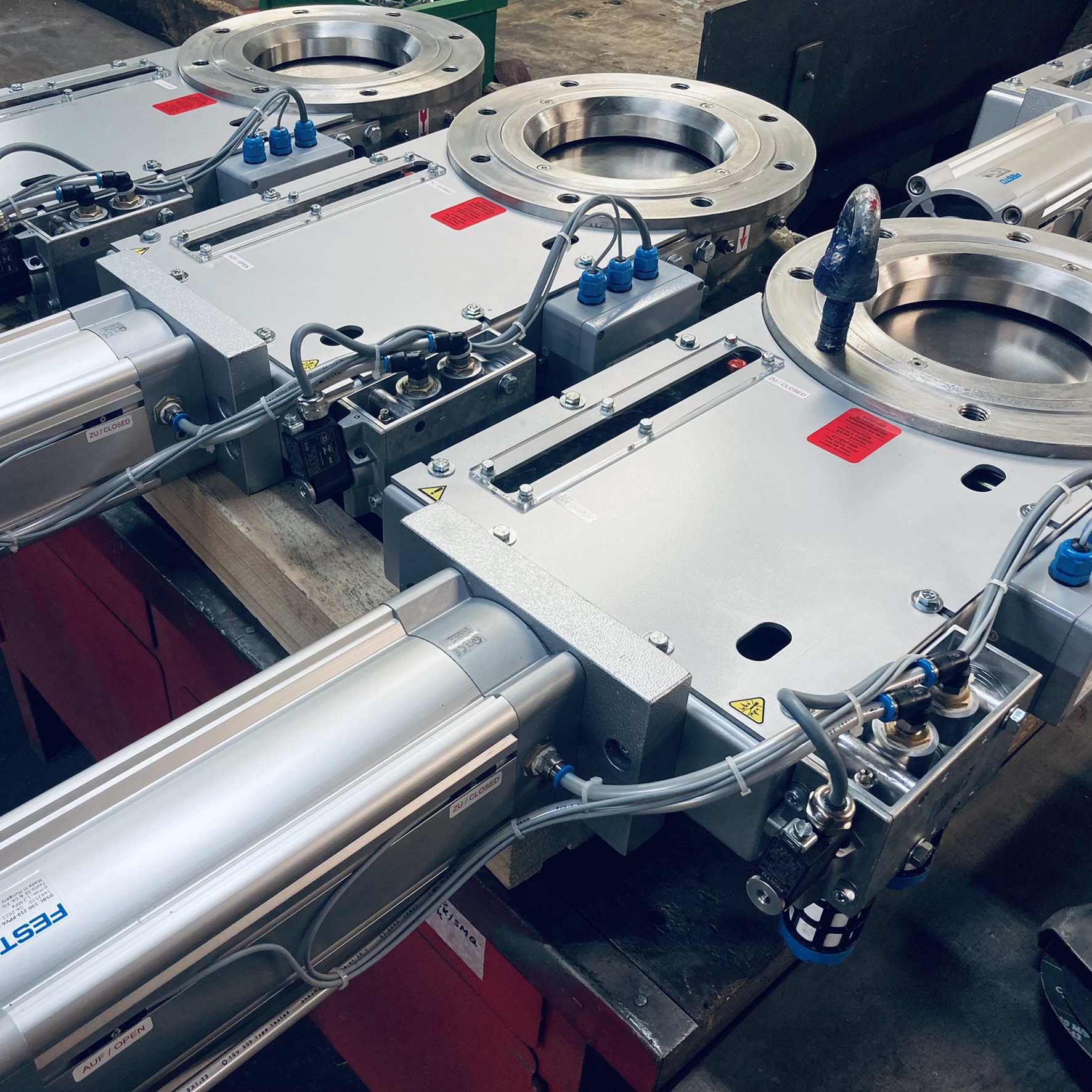 Flat slide valve ZFB Standard
DN 200 with an elektro-pneumatic drive