Your partner for innovative bulk solids technology
We maximize profitability
of your company!
From planning to assembly –
We are there for you in every phase of your project!
As a globally sought-after company within the field of bulk solids technology, we offer you a comprehensive range of services across all industries. Our team of experienced specialists advises and supports you intensively from the formulation of your objective to strategic project planning, conception and realization. We have already successfully implemented many demanding projects for renowned international companies.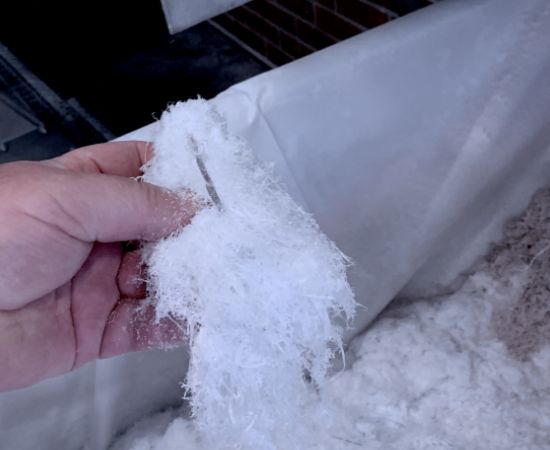 It all depends on the right choice of component
In a councelling interview we record as precisely as possible your initial situation, your company-specific structures and processes, to develop a system concept with technical subcomponents that are very finely tuned to each other. The objective is an optimal and efficient solution under economic and ecological aspects, as well as a maximum reduction of faults or malfunctions. Standard solutions are rarely used here. In most cases, we work with our customers to develop a concept that is optimally adapted to their conditions. Thanks to our many years of experience in bulk solids technology, we can make a good evaluation of what you need.
Whether it's a single component or complex plant construction, we are there for you and will be at your side throughout the entire project. After intensive preliminary planning, we produce a 2D or 3D-based technical drawing and design for you,and a 3D model on request.
Of course we are still there for you following the completion of your order. Our services include spare parts and competent advice, ensuring the smooth and reliable operation of your systems.
Our well-stocked spare parts warehouse contains, for example, the spare parts for all systems and components supplied to our customers since 1964 (!) – also including spare parts for systems and components supplied and installed by Schütte Industrieservice or Edelhoff Polytechnik.
In addition, we can offer you our installation team on request. These qualified members of our team repair and maintain your equipment mechanically and electrically. Either on request or regularly as part of a concluded maintenance contract.
An overview of our services:
Spare parts for all Schütte bulk solids components since 1965
The supply of spare parts for all systems formerly supplied by Edelhoff Polytechnik and Schütte Schüttguttechnik
The repair and renovation of Schütte or competitors' components at our premises or on site
Maintenance and repair of industrial large-capacity dedusting systems – including dust explosion-proof systems and the official EX-protection approval
Maintenance and repair of pneumatic and mechanical conveying systems, filter and dedusting systems made by all manufacturers
Supply of a complete range of dedusting accessories, such as suction nozzles, hoses, filter elements, etc.