Standard models, complete or specific solutions
We are your competent partner in the bulk solids technology!
Our bulk material valves enable the shut-off and control of abrasive, fibrous and corrosive media. The chemical and physical properties of the individual bulk material and the prevailing process conditions must always be taken into account. Depending on the requirement profile, we supply to you high-quality gate valves or double flap valves equipped either with a robust casted housing or a rugged welded construction. The right choice of sealing materials is also important.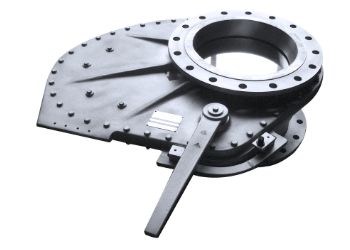 Developed to the highest demands for permanent and safe shut-off of all bulk materials under extreme operating conditions. With the expandable Press-Airmatic® seal absolutely pressure- and vacuum-tight, even in the high-temperature range.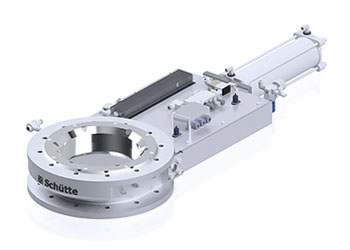 Flat slide valves regulate simple material flows, such as shutting off, metering, feeding and discharging free-flowing bulk materials. In a low installation height, many functions and mechanisms can be adapted to the requirements.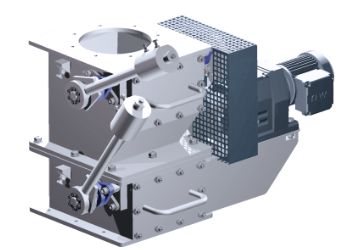 For the safe, continuous infeed and discharge of dry, free-flowing bulk materials from and into pressure differential spaces, such as filter separators, clinker plants or rotary kilns.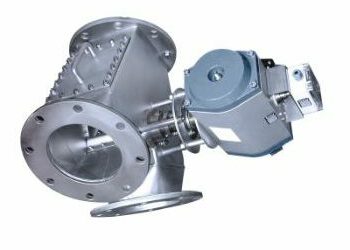 Our two-way diverter valves safely distribute dry, free-flowing bulk materials along two conveying paths. They are developed and built to customer specifications and are therefore flexible in terms of design and function.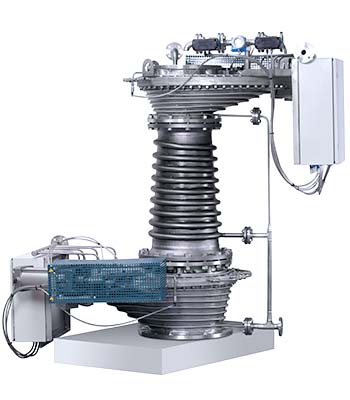 Schütte is the company to contact wherever a solution involving unusual or tailor-made components or systems is required for a specific task. Whether you are interested in earthquake-safe bag discharging stations, high wear-resistant and pressure-tight discharge sluice valves, double-skinned pressure vessels, curved screens for liquid/solid separation, the pneumatic and slow conveying of highest-grade silica, etc. – Schütte is always at your service, with ideas and solutions based on more than 40 years' experience in bulk materials handling.
Our Big Bag handling systems are designed to suit practical requirements, are easy to operate and with their modular construction, they can be supplied tailored to individual process and application requirements. The same applies to the design and delivery of upstream and downstream system elements, such as product feed and discharge units by means of mechanical or pneumatic conveyors, or metering and mixing in combination with employment of the Big Bag handling systems.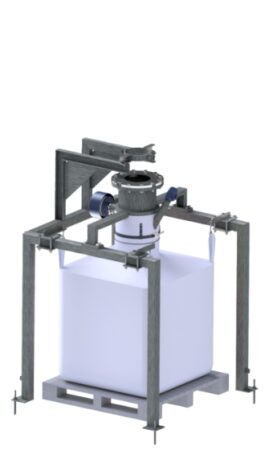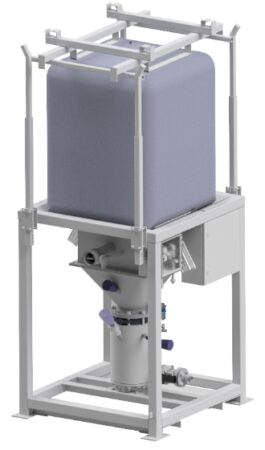 Particular requirements are placed on power plants, waste incineration plants and large-scale chemical production units when it comes to the avoidance of environmental pollution. Taking into account the legally prescribed limit values, we develop mobile dedusting systems for various media, industrial sectors and applications.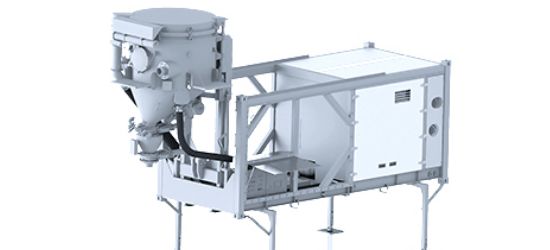 Mobile pneumatic conveying and vacuum units
Our mobile dedusting units are being designed and developed for the flexible and independent use at a wide variety of locations.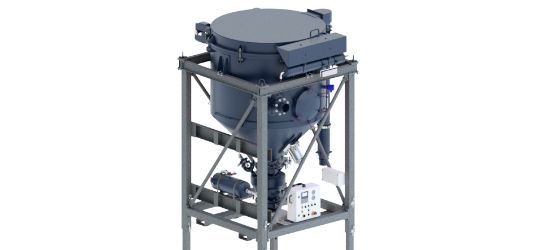 Filter separators are particularly suitable for power plants, waste incineration plants, foundries and chemical and pharmaceutical plants. They achieve suction capacities of up to 6 to/Ah.
Which component fits my requirements?
Many factors are important. Thanks to our many years of experience in development and production of bulk material valves, we know the properties, flow behaviour and potential problems of bulk materials in process handling. We will ask you specific questions about your system and configure the right products for you.
Get in touch with us!
02374-92 93 -0 • info@schuette-is.com