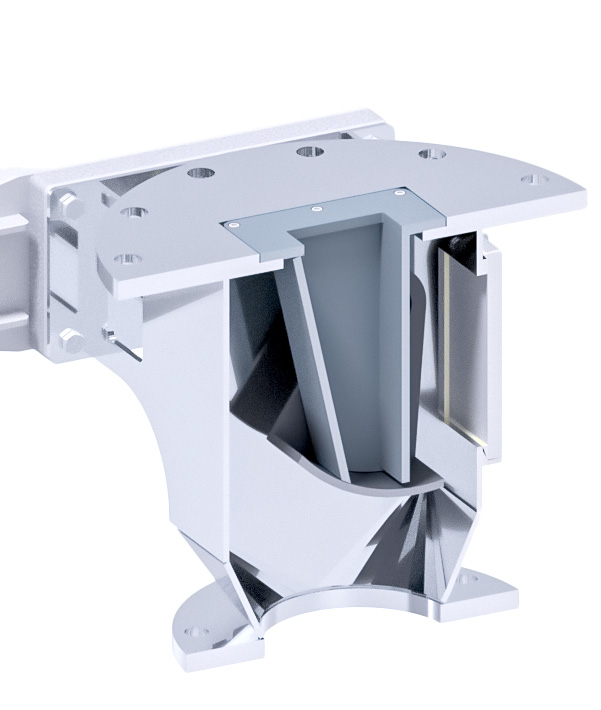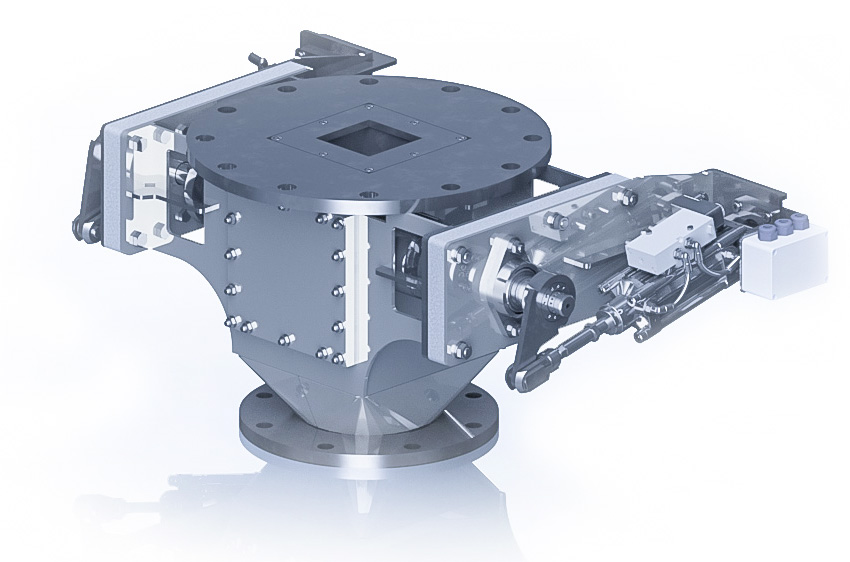 The particular advantages:
____________________
Short closing and opening times (< 1 sec)

Completely encapsulated housing

Material, gas- pressure tight to the atmosphere

Shutting off flowing material

Also suitable for difficult bulk materials, e.g. ceramic balls

For almost all areas of application

High temperature range
up to 1000 °C
The segment gate valve is a special design of a gate valve, which has been adapted in its construction and function to the requirements of the operational work process. The peculiarity of this design is the shut-off mechanism. Regular gate valves, such as the flat slide or swing gate valves, close the passage using a horizontally moving gate blade. This interrupts the flow of material. ( -> Swing gate valve) The double flap valve rotates the closing flap and thus interrupts the material flow.
This new function offers a further development of the closing flap. In form of an asymmetrically rotating blade, this enables a closing process that is particularly optimized for abrasive bulk materials. Abrasion and wear on the material can thus be significantly reduced.
The segment gate valve with stainless steel housing is equipped with a hydraulic drive on both sides and can also be used for high-temperature bulk materials up to 1000°C with appropriately adapted material parts. The segment gate is gas-tight on the outside and material-tight in the passage.
Another advantage of this design is the breaking of flowing columns of material.
Electro-pneumatic
Electro-motoric
Hydraulic
Drive explosion protection
Magnetic valve
Limit switch and terminal box
Emergency shut-off
Silo shut off
Bunker discharge
Metering
Partial shut-off
Process valve
Sealing valve
Technical data without guarantee. Customised design (voltage, power, speed, protection class, etc.) can be implemented.
Food industry
Feed industry
Pharma industry
Plastics industry
Building materials industry
CHP plants
Waste incineration plants
Process technology and plant construction
Plants with ceramic heat carriers